We at Ibero Tour Service see ourselves as an "artist travel agency". Our passion is to take care of your travel arrangements, whether you are travelling individually, planning a tour, organizing a press trip, or require room allotments for major events
To supply you with all of these services, we have access to an international network of over 600 worldwide partners in the travel industry. Using state-of-the-art booking technology, we are able to act at a moment's notice. Our 24-hour hotline will assist you even when we are asleep.
Have you ever been faced with the task of getting a team from many places to one destination and ensuring they are all accommodated? Researching all the travel arrangements is tedious and time-consuming. We will do all this for you and a logistics table is optionally available. This is only one of the many ways in which our services will make your life easier.
When you are planning a tour, we will advise you on the entire travel logistics, taking into account all means of transport, accommodation, and your budget, You will receive a project-based quote that is individually tailored to your travel needs and an overall calculation. Before and during your tour, we will assist you professionally by creating rooming lists, supporting you with implementing hotel riders, as well as negotiating early or late arrivals and upgrades. Once the project is completed, we will offer assistance with billing, an overview of spendings, and statistics.
 Flight
Whether you are looking to travel by commercial airline, low cost carrier, charter airline, or private jet, our services cover information on worldwide travel connections and their availability.
We will make all reservations as well as rebook flights, and cancel flights should this become necessary. Furthermore, as your "artist travel agent" we also offer group flight bookings, bundled services, upgrades for frequent flyer miles, and airport VIP services. Moreover, we have negotiated special entertainment rates with several airlines. Our multilingual confirmation supplies you with your travel itinerary covering all flight details, the fare conditions, and we attach the iCal-data for your convenience. We are your guide in navigating the increasingly more complex fares for international airline travel.
Hotel
Via the Lufthansa City Center and Travel Leaders networks, we have worldwide access to contract rates of all relevant hotel chains. Moreover, through our close cooperation with numerous hotels, we have access to special entertainment rates. These hotels include Hyatt Hotels, Design Hotels, Leading Hotels of the World, Four Seasons, and Mandarin Oriental – which means you will profit from attractive rates and exclusive benefits. Our seasoned staff is well versed in negotiating tour-specific particulars such as group rates, early and late arrivals, upgrades and flexible cancellation policies. Optionally, we offer the reimbursement of costs with subsequent chargeback of hotel bills.
Furthermore, we offer meeting and event bookings in hotels and we can plan your interviews or press conferences.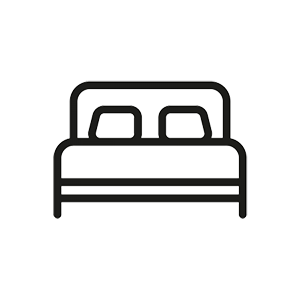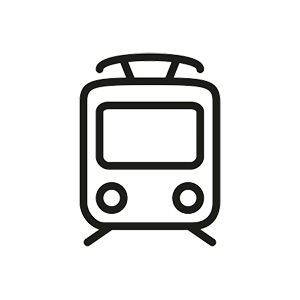 Rail
As an official agency for the German rail services (Deutsche Bahn AG), we offer all services for rail travel.
Our service portfolio includes information on train connections and availability, the optimal travel itinerary and subsequent reservation, group bookings, rail passes, reservation of trains abroad, and booking of "Rail Inclusive Tours Tickets". We issue train tickets as online tickets, in paper form/hard copy, or ticket access at check-in machines.
Car rental
We book rental cars, vans, and trucks worldwide at special rates through all renowned car rental companies. Through issuing vouchers to you, we are able to invoice you after your rental period has been completed. At many destinations, we cooperate with tour operators/travel agencies, enabling us to settle the car rental costs in the local currency.